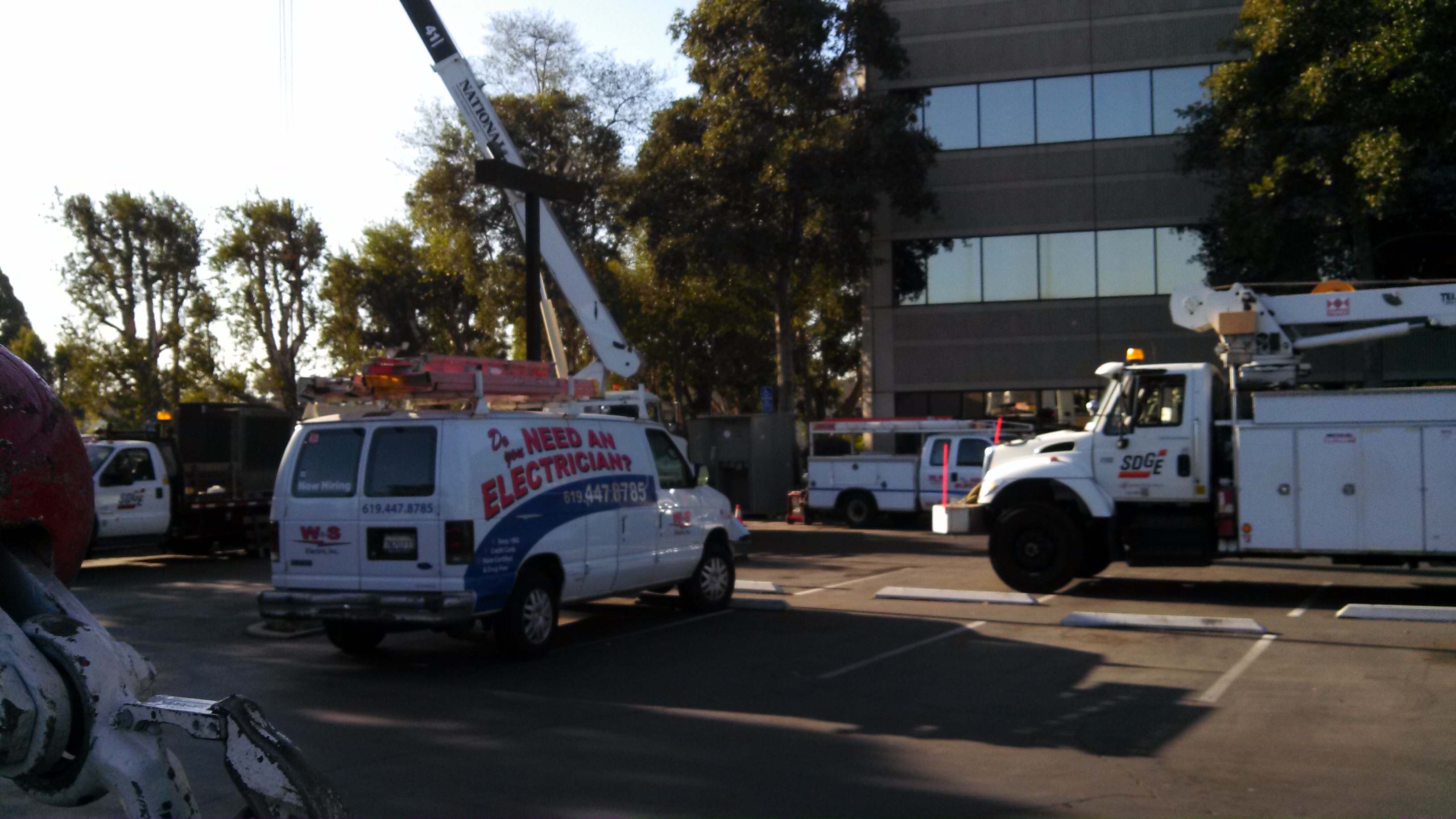 panel-on-street-edited
Serving All Your Electrical Needs!
residential-electrical-edited-slide
commercial-electrical-boom-truck-slide
W&S Electric Inc Your San Diego Electricians!
San Diego Electricians
Residential Electrical
W&S provides electrical service for all size homes including apartment complexes and condos. Our number one concern is your safety and electrical system integrity. We offer complete electrical repair, installation, design, and maintenance including complete rewiring, home remodels, new construction, and historic restoration. We also install ceiling fans and provide advice for all size electrical repairs and installations. W&S is dedicated to serving our community and San Diego Residences. Contact W&S Electric today for quality electrical services.
Commercial and Industrial Electrical Services
Electrical problems can really hurt your business including down time of equipment or your entire business. Early detection of electrical issues is important to reduce costs of repairs and business losses. Our Thermal Imaging services and routine inspections can find issues early allowing us to complete repairs at a more convenient time for you. W&S Electric is dedicated to the safety of your employees, property, and you. All of our San Diego Electricians are state-certified, always punctual, and friendly. We have over 30 years of experience in electrical repairs, installation, maintenance, upgrades, and inspection in San Diego. Contact W&S Electric for your electrical consultation today!